1,300 Calorie Pescatarian Meal Plan
A 1,300 calorie pescatarian diet, carefully planned, can promote healthy eating habits for individuals with a lower activity level, aiming for weight loss. Be mindful that calorie needs vary, hence caloric intake should align with personal goals and lifestyle.
Who should try this diet?
People aiming for weight loss may find this low-calorie approach effective as it promotes a calorie deficit. However, if it leads to unwanted weight loss, consider adjusting your caloric intake.

Example plan
We've provided a printable 1,300 calorie pescatarian meal plan PDF, including recipes for breakfast, lunch, dinner, and snacks. It's structured over 5 meals (3 mains and 2 snacks).
Download the meal plan in the link above or continue reading for recipes.
Provides 1,278 kcal, 80g Protein, 125g Carbs, 53g Fat per day.
Breakfast
Coco Loco Nutty Smoothie
Calories and Macros
336 Calories
31g Protein
30g Carbohydrates
11g Fat
Ingredients
1/2 medium Banana
15 grams Oats
40ml Coconut Milk Drink
260 ml Almond Milk
30 grams Vanilla Whey Protein (80%)
10 grams Peanut Butter (smooth)
Instructions
Ideally, use a chilled or even a frozen banana for this splendid mix of nutty goodness.
Step 1: Place the oats and milk into your favourite blender and allow to soften for about 1 minute before adding the remaining ingredients.
Step 2: Securely fasten the lid and blend thoroughly for around 15 – 30 seconds while gradually adding water (if necessary) to create desired consistency.
Step 3: Pour into a glass for a smoothie that will make you go a little nuts!
Lunch
The Cottage Sandwich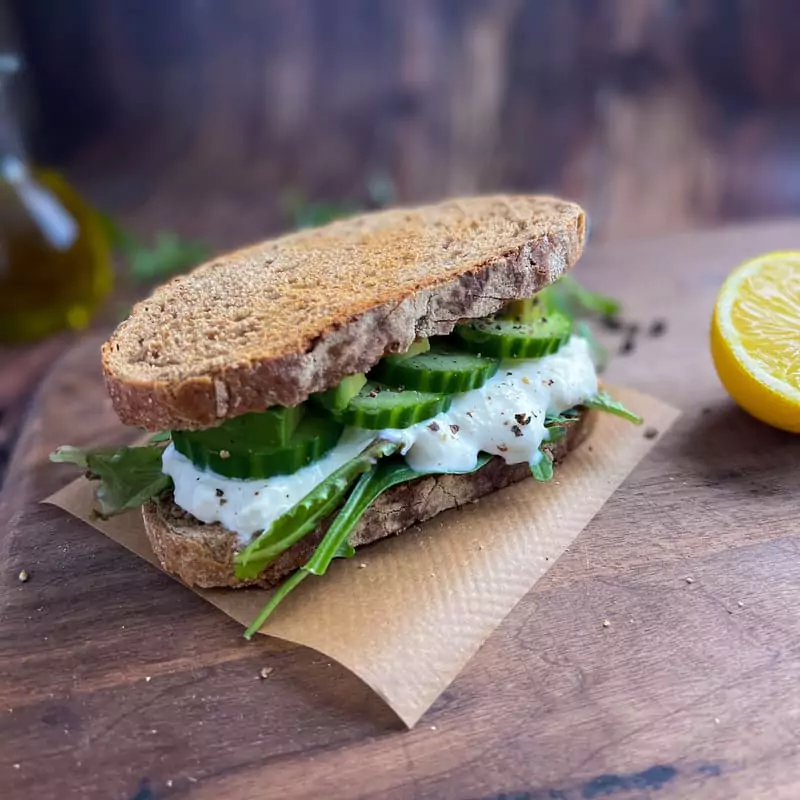 Calories and Macros
390 Calories
22g Protein
57g Carbohydrates
9g Fat
Ingredients
40 grams Cottage Cheese (1% fat)
4 slices Whole Grain Bread
20 grams Avocado
30 grams Cucumber
1/4 tsp Black Pepper
30 grams Romaine Lettuce
Instructions
Step 1: Lightly toast your whole grain bread to your preferred toastiness… (Toasting the bread removes the chances of a soggy sandwich!).
Step 2: Slice your cucumber and avocado into sandwich-style slices.
Step 3: Place your lightly-toasted bread on a plate and layer all ingredients in the following order: lettuce, cottage cheese, avocado, cucumber, and then top it all off with a sprinkle of salt and pepper.
Step 4: Serve up and smile all day as a result.
*Watercress also works very well with this sandwich!
Dinner
Salmon with Roasted Sweet Potatoes and Pepper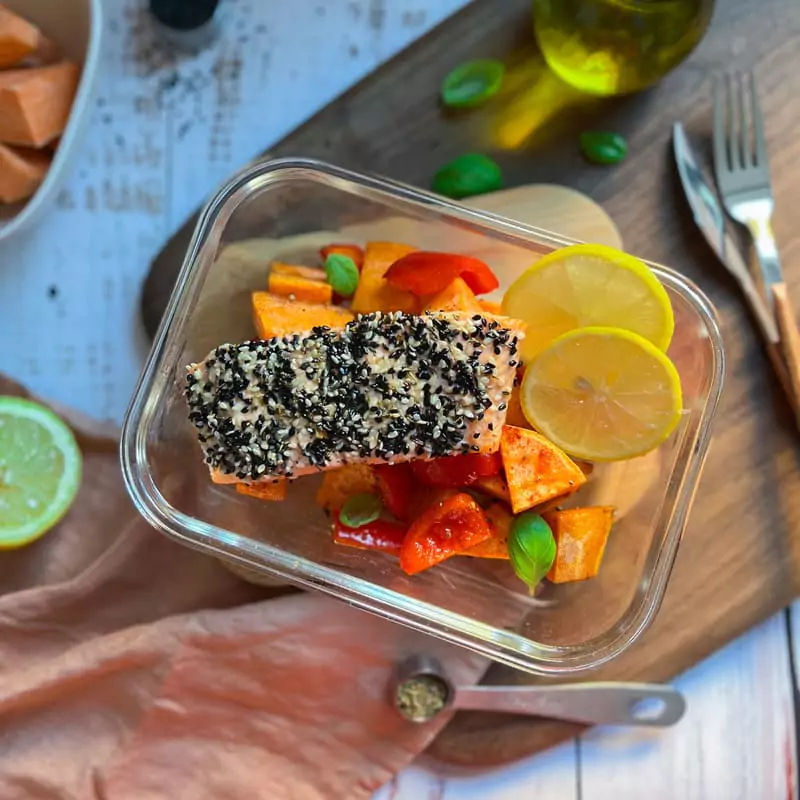 Calories and Macros
416 Calories
23g Protein
29g Carbohydrates
23g Fat
Ingredients
1 Red Bell Pepper
100 grams Sweet Potato
2 tsp Olive Oil
1 pinch Salt
100 grams Atlantic Salmon
1 wedge Lemon
1/2 tsp Paprika

Instructions
Step 1: Preheat the oven to 200c (400f). Then place some parchment paper onto a baking tray.
Step 2: Slice the bell pepper and sweet potato and then lay them onto the paper. Drizzle with half the olive oil, the paprika, and half the salt then toss to coat. Spread out into an even layer. Put the sheet pan inside the oven and let her roast for 10 minutes!
Step 3: On the second sheet pan, place the salmon and coat evenly with the remaining olive oil. Drizzle the salmon with a little lemon juice and then pat with a little salt and oregano!
Step 4: After the pepper and sweet potato is nicely cooked, remove the baking sheet, place the 2nd baking sheet inside the oven then set the timer for 10 minutes.
Step 5: Serve up! Or, if meal prepping, portion the sweet potatoes into your food containers then put even portions of salmon into each. Cover and refrigerate for up to 3 days.
Snack 1
Sunflower Seeds
Flower power, directly from the sun!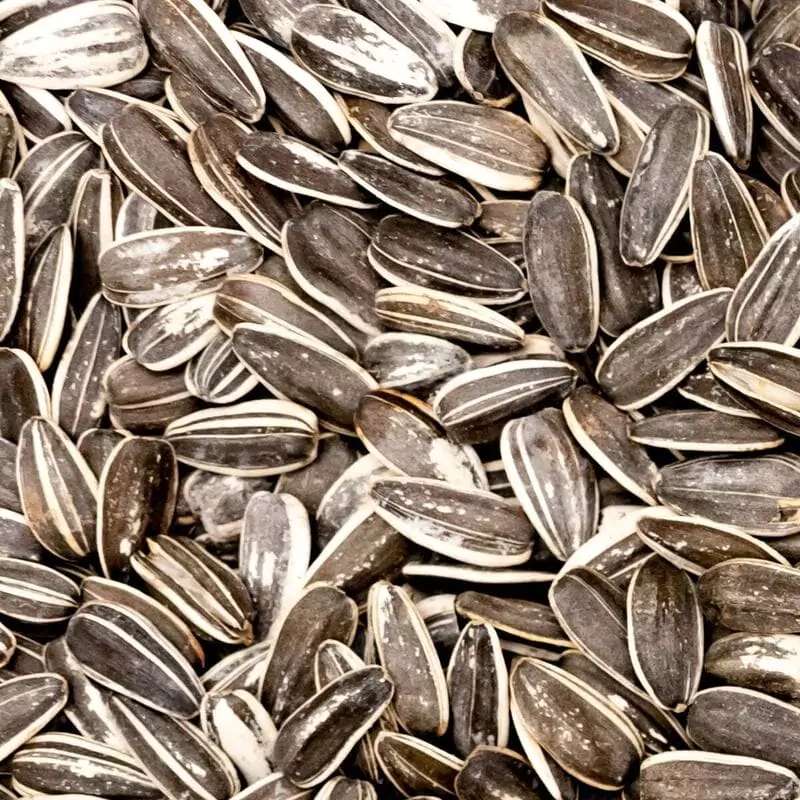 Calories and Macros
117 Calories
4g Protein
4g Carbohydrates
10g Fat
Ingredients
20 grams Sunflower Seeds
Snack 2
Strawberries
Is it a fruit? Is it a berry? Who cares.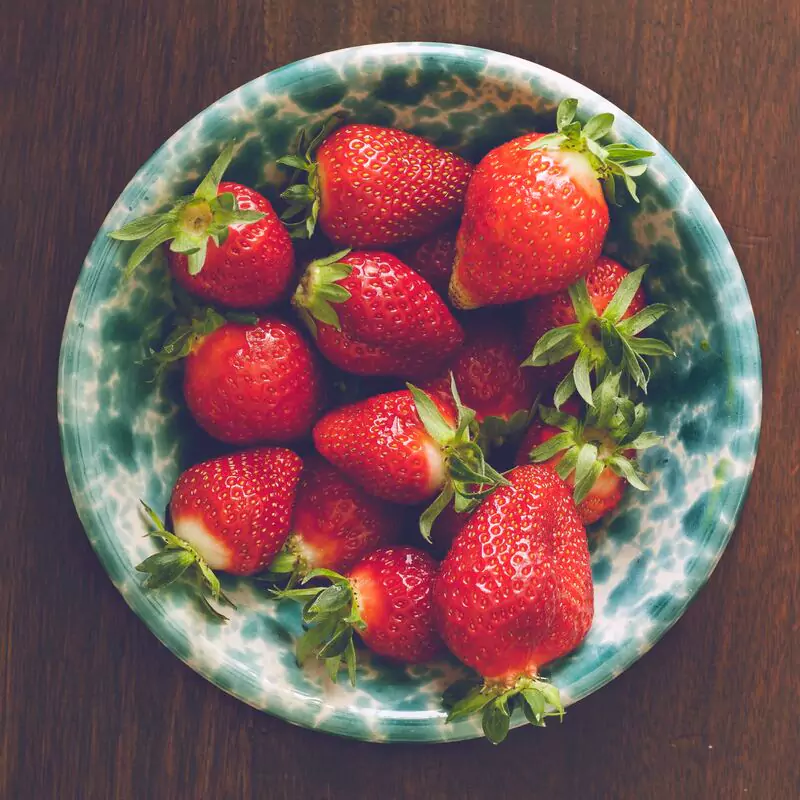 Calories and Macros
19 Calories
0g Protein
5g Carbohydrates
0g Fat
Ingredients
60 grams Strawberries
So, there you have it! A balanced, nutritious, and delicious 1,300-calorie pescatarian meal plan. Enjoy!