1,100 Calorie Pescatarian Meal Plan
A 1,100 calorie pescatarian diet, carefully planned, can promote healthy eating habits for individuals with a lower activity level, aiming for weight loss. Be mindful that calorie needs vary, hence caloric intake should align with personal goals and lifestyle.
Who should try this diet?
People aiming for weight loss may find this low-calorie approach effective as it promotes a calorie deficit. However, if it leads to unwanted weight loss, consider adjusting your caloric intake.

Example plan
We've provided a printable 1,100 calorie pescatarian meal plan PDF, including recipes for breakfast, lunch, dinner, and snacks. It's structured over 5 meals (3 mains and 2 snacks).
Download the meal plan in the link above or continue reading for recipes.
Provides 1,078 kcal, 100g Protein, 97g Carbs, 37g Fat per day.
Breakfast
Power Chocolate Overnight Oats
Calories and Macros
322 Calories
28g Protein
32g Carbohydrates
10g Fat
Ingredients
220 ml Almond Milk
35 grams Oats
5 grams Chia Seeds
25 grams Chocolate Whey Protein (80%)
5 grams Dark Chocolate Chips (70%)
Instructions
Step 1: In a sealable container, mix in the oats, almond milk, chia seeds, protein powder, and chocolate chips.
Step 2: Place in one of your favourite refrigerators overnight.
Step 3: Serve up first thing in the morning!
Lunch
Tuscan Tuna and White Bean Salad
Calories and Macros
279 Calories
21g Protein
25g Carbohydrates
14g Fat
Ingredients
20 grams Arugula (rocket)
20 grams Baby Spinach
60 grams Cannellini Beans (canned)
50 grams White Tuna
8 Black Olives
1 tsp Olive Oil
1/4 Red Onion
8 Cherry Tomatoes
1/2 Lemon
15 grams Feta Cheese
Instructions
Step 1: Rinse and dry the cannellini beans and then drain the tuna.
Step 2: Cut the cherry tomatoes and olives in halves and thinly slice the red onion.
Step 3: In a large mixing bowl, combine the white beans, rocket, spinach, red onion, tuna, olives, and tomatoes.
Step 4: Drizzle the ingredients with olive oil and freshly squeezed lemon juice then toss to mix.
Step 5: Lay the crumbled feta on top and season to taste with some salt and black pepper.
You're now good to go!
Dinner
Autumn Baked Cod with Garlic Squash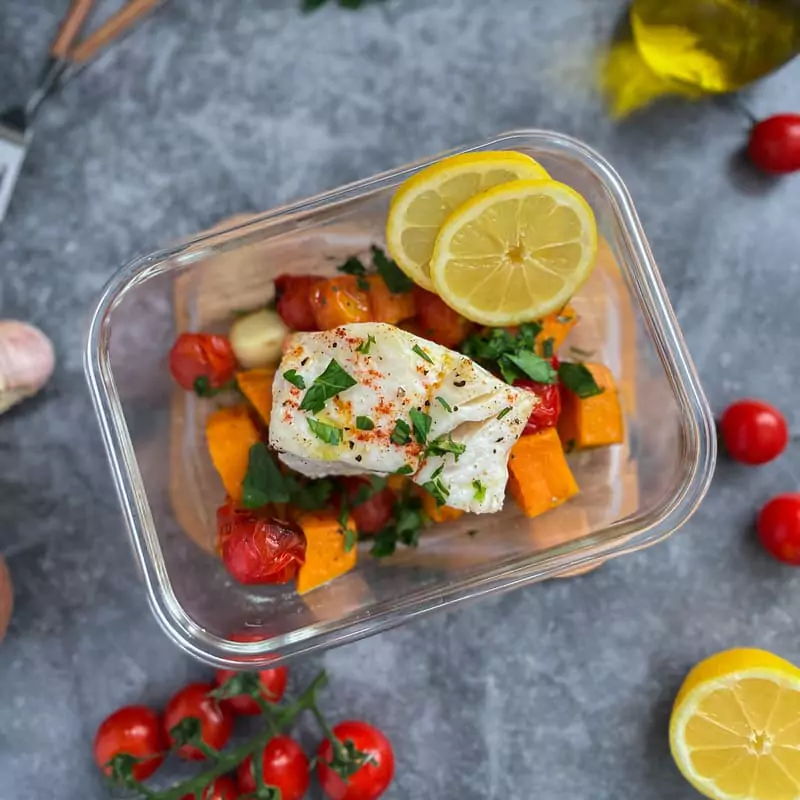 Calories and Macros
287 Calories
29g Protein
21g Carbohydrates
10g Fat
Ingredients
150 grams Atlantic Cod
50 grams Cherry Tomatoes
150 grams Butternut Squash
1 clove Garlic
1 wedge Lemon
1 tsp Parsley
2 tsp Olive Oil
Instructions
Step 1: Preheat your oven to 450 degrees Fahrenheit (230 C)
Step 2: Bring a small pot of water to boil over a high heat
Step 3: Peel and cube your squash into 1-inch cubes
Step 4: Parboil the squash for about 3 – 5 minutes
Step 5: In a solid baking dish, drizzle half the olive oil in order to coat the bottom of the dish well
Step 6: Drain the sweet squash, and place on the side
Step 7: Lay your cod in the dish and evenly scatter with the tomatoes, squash, and garlic. Then drizzle everything with the remaining olive oil!
Step 8: Give a cheeky little season with salt and pepper!
Step 9: Bake for around 10 – 12 minutes before serving up with a light squeeze of lemon juice and some fresh parsley!
Snack 1
Watermelon
Treat yourself to another slice, or two…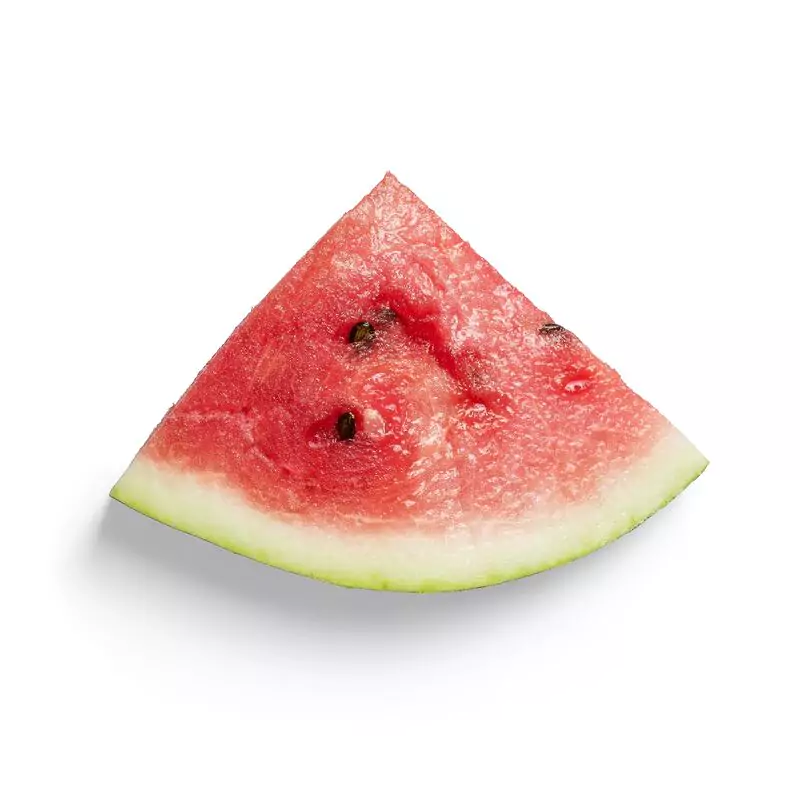 Calories and Macros
60 Calories
1g Protein
15g Carbohydrates
0g Fat
Ingredients
200 grams Watermelon
Snack 2
Chocolate Vanilla Protein Shake
Calories and Macros
130 Calories
21 Protein
4g Carbohydrates
3g Fat
Ingredients
15 grams Vanilla Whey Protein (80%)
10 grams Chocolate Whey Protein (80%)
200 ml Almond Milk

Instructions
Step 1: Blend your protein powder and milk using a blender or shaker and serve on up!
So, there you have it! A balanced, nutritious, and delicious 1,100-calorie pescatarian meal plan. Enjoy!