1,000 Calorie Pescatarian Meal Plan
A 1,000 calorie pescatarian diet, carefully planned, can promote healthy eating habits for individuals with a lower activity level, aiming for weight loss. Be mindful that calorie needs vary, hence caloric intake should align with personal goals and lifestyle.
Who should try this diet?
People aiming for weight loss may find this low-calorie approach effective as it promotes a calorie deficit. However, if it leads to unwanted weight loss, consider adjusting your caloric intake.

Example plan
We've provided a printable 1,000 calorie pescatarian meal plan PDF, including recipes for breakfast, lunch, dinner, and snacks. It's structured over 5 meals (3 mains and 2 snacks).
Download the meal plan in the link above or continue reading for recipes.
Provides 1,000 kcal, 67g Protein, 108g Carbs, 40g Fat per day.
Breakfast
Frozen Watermelon Rosemary Smoothie
This one's pretty refreshing!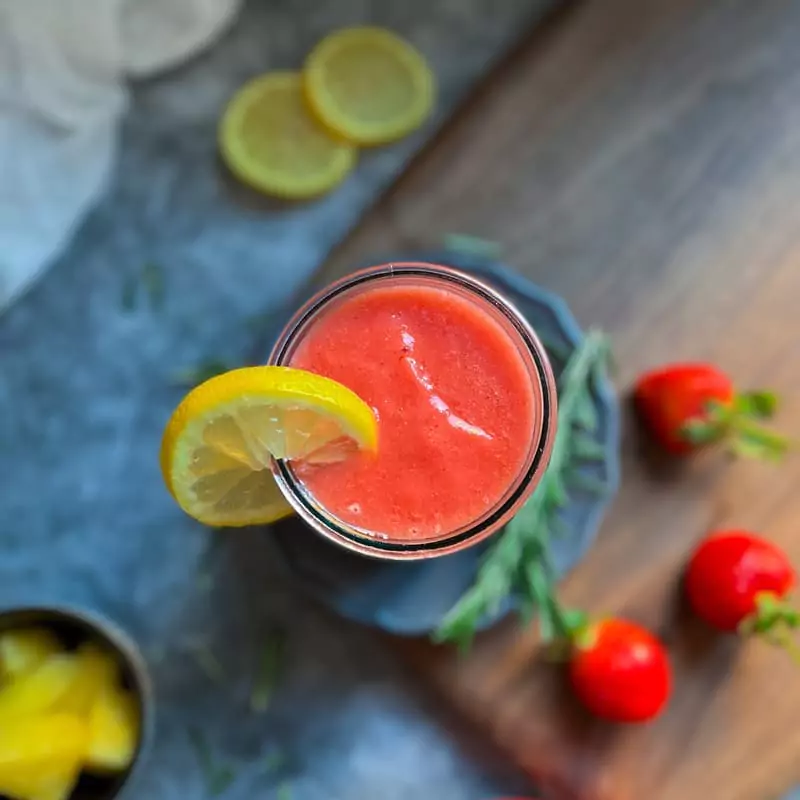 Calories and Macros
279 Calories
30g Protein
33g Carbohydrates
5g Fat
Ingredients
225 grams Watermelon
1 wedge Lemon
45 grams Strawberries
175 ml Soy Milk
1/4 tsp Dried Rosemary
30 grams Vanilla Whey Protein (80%)
Instructions
Step 1: To start, chop the seedless watermelon first then set it aside. Grate the zest of the lemon.
Step 2: Combine all of the ingredients in the blender and place on high for 30 seconds, or until you achieve an even consistency.
Step 3: Pour into your glass and garnish with rosemary and a slice of lemon according to your liking! Enjoy!
Lunch
Margherita Toast!
When pizza doesn't hit your macros, or you simply don't have the time to bake up the Italian classic, this one is for you!
Calories and Macros
236 Calories
13g Protein
22g Carbohydrates
11g Fat
Ingredients
1 1/2 slices Whole Grain Bread
1 medium Tomato
30 grams Mozzarella Cheese (whole milk)
1/2 tsp Olive Oil
2 Basic Leaves
Instructions
Step 1: Place your bread into a toaster and let things heat up while you slice the tomato and mozzarella into slices.
Step 2: Once the bread has made the wonderful transformation into its crunchy counterpart, lay the mozzarella and tomato on top.
Step 3: Scatter the basil leaves over your masterpiece, season with a little salt and pepper, and drizzle with the olive oil before crunching in.
Prego.
Dinner
Rapid Sweet Tofu Stir Fry
Calories and Macros
342 Calories
20g Protein
33g Carbohydrates
17g Fat
Ingredients
120 grams Tofu
40 grams Carrot
40 grams White Button Mushrooms
1/4 medium Red Bell Pepper
40 grams Broccoli
40 grams Asparagus
1/4 medium Yellow Bell Pepper
2 cloves Garlic
3 tsp Brown Sugar
1/4 medium Red Onion
1/4 tsp Red Pepper Flakes
1 tsp Olive Oil
1/2 tsp Garlic Powder
75 ml Vegetable Stock/Broth

Instructions
Step 1: In a wok or large frying pan add the olive oil and bring up to a medium-high heat.
Step 2: Slice up your bell peppers, asparagus, carrots, broccoli, onion, and mushrooms into thin, bite-size slices. Chop the tofu into cubes and finely slice your garlic too!
Step 3: Add all veggies (except the garlic) and tofu to the now hot pan and sauté for around 2-3 minutes until veggies are almost tender.
Step 4: In a small bowl, whisk together the garlic, brown sugar, garlic powder, chili flakes and vegetable stock with a little salt and pepper.
Step 5: Pour this evenly over the stir fry and allow the sauce to thicken.
Step 6: Once all is cooked through, serve up!
Snack 1
Watermelon
Treat yourself to another slice, or two…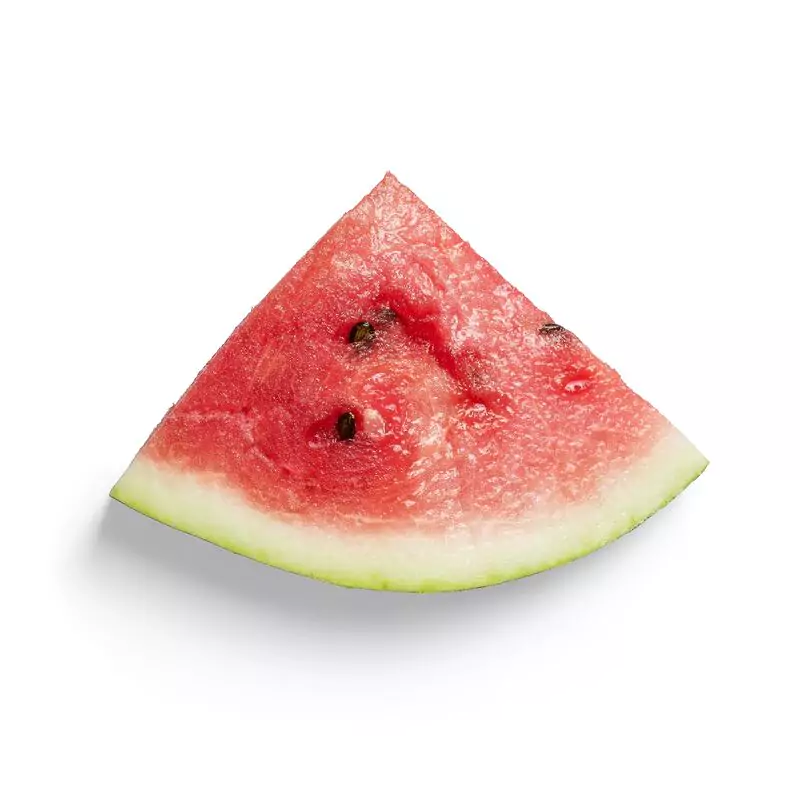 Calories and Macros
60 Calories
1g Protein
15g Carbohydrates
0g Fat
Ingredients
200 grams Watermelon
Snack 2
Cashew Nuts
A handful of health!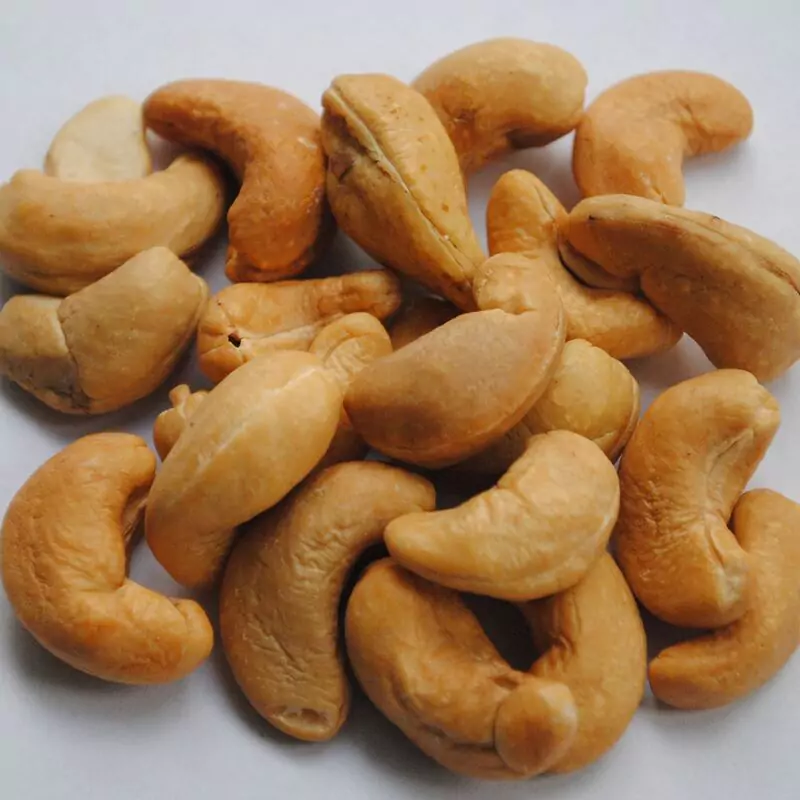 Calories and Macros
83 Calories
3g Protein
5g Carbohydrates
7g Fat
Ingredients
15 grams Cashew Nuts
So, there you have it! A balanced, nutritious, and delicious 1,000-calorie pescatarian meal plan. Enjoy!