1,100 Calorie Vegetarian Meal Plan
A 1,100 calorie vegetarian diet, carefully planned, can promote healthy eating habits for individuals with a lower activity level, aiming for weight loss. Be mindful that calorie needs vary, hence caloric intake should align with personal goals and lifestyle.
Who should try this diet?
People aiming for weight loss may find this low-calorie approach effective as it promotes a calorie deficit. However, if it leads to unwanted weight loss, consider adjusting your caloric intake.

1,200 Calorie Vegetarian Meal Plan
1,300 Calorie Vegetarian Meal Plan
1,400 Calorie Vegetarian Meal Plan
Example plan
We've provided a printable 1,100 calorie vegetarian meal plan PDF, including recipes for breakfast, lunch, dinner, and snacks. It's structured over 5 meals (3 mains and 2 snacks).
Download the meal plan in the link above or continue reading for recipes.
Provides 1,144 kcal, 64g Protein, 150g Carbs, 39g Fat per day.
Breakfast
The Just-Right Raspberry Smoothie
Ideally, use chilled or even frozen raspberries for this splendid mix of sensational satisfaction.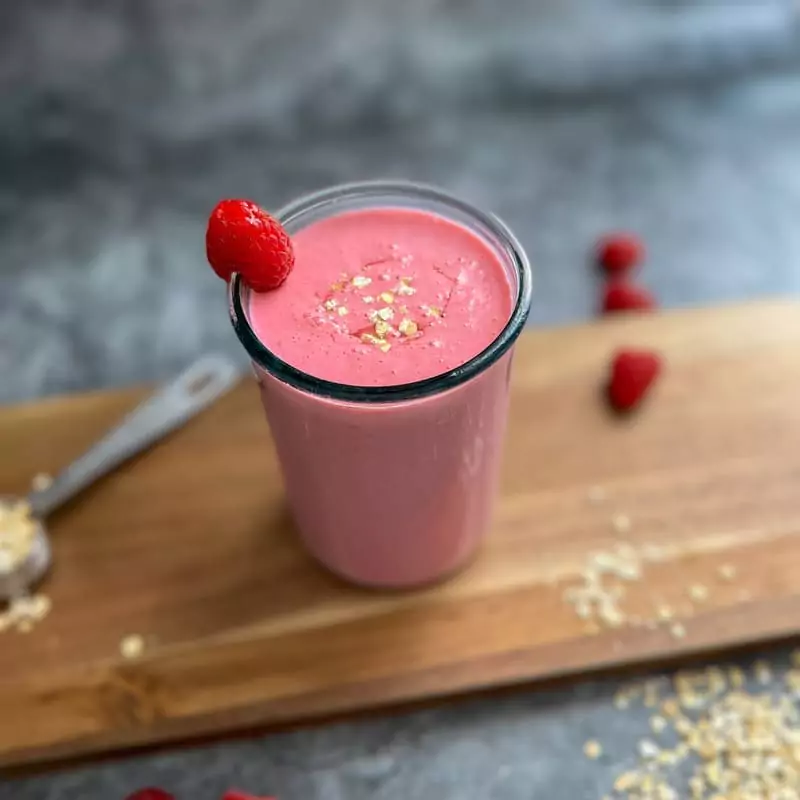 Calories and Macros
298 Calories
27g Protein
39g Carbohydrates
5g Fat
Ingredients
45 grams Raspberries
25 grams Oats
175 ml Milk (1% fat)
20 grams Vanilla Whey Protein (80%)
1 tsp Honey
Instructions
Step 1: Place the oats and milk into your favourite blender and allow to soften for about 1 minute before adding the remaining ingredients.
Step 2: Securely fasten the lid and blend thoroughly for around 15 – 30 seconds while gradually adding water (if necessary) to create desired consistency.
Step 3: Pour into a glass for a smoothie that feels just right.
Lunch
Sweet Goat's Cheese and Mango on Toast
Something new that you'll definitely want to try again!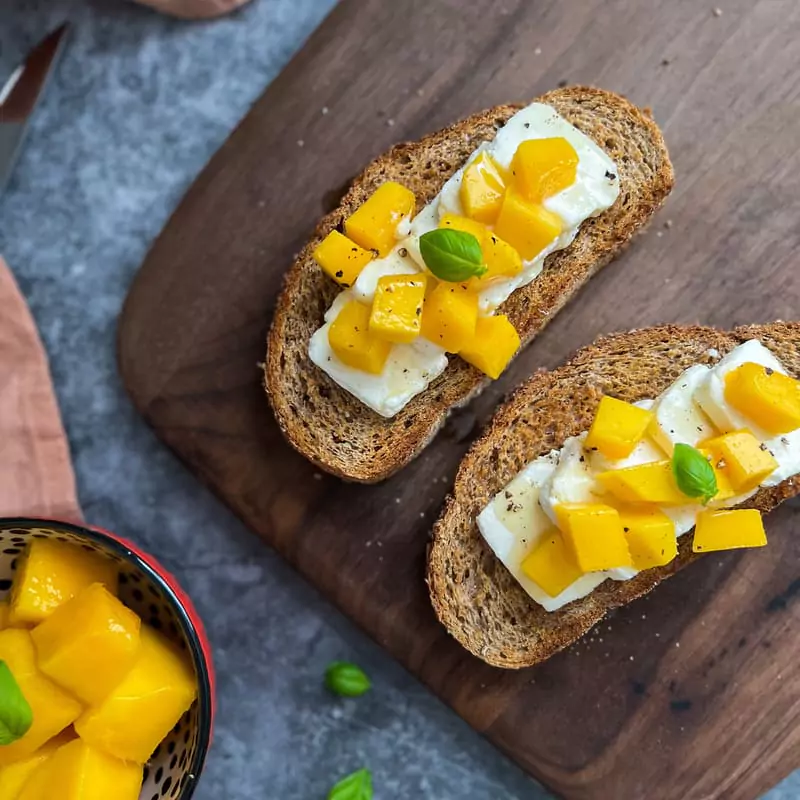 Calories and Macros
362 Calories
17g Protein
41g Carbohydrates
15g Fat
Ingredients
2 slices Whole Grain Bread
40 grams Goat's Cheese
60 grams Mango
1 tsp Honey
1 dash Sea Salt
Instructions
Step 1: Place your bread into a toaster and let things heat up while you slice the goat's cheese and mango on the side.
Step 2: Once the bread has made the wonderful transformation into its crunchy counterpart, layer the cheese and mango on top.
Step 3: Drizzle with honey and a small sprinkle of salt.
Get crunchy.
Dinner
Chickpea Asparagus Super Salad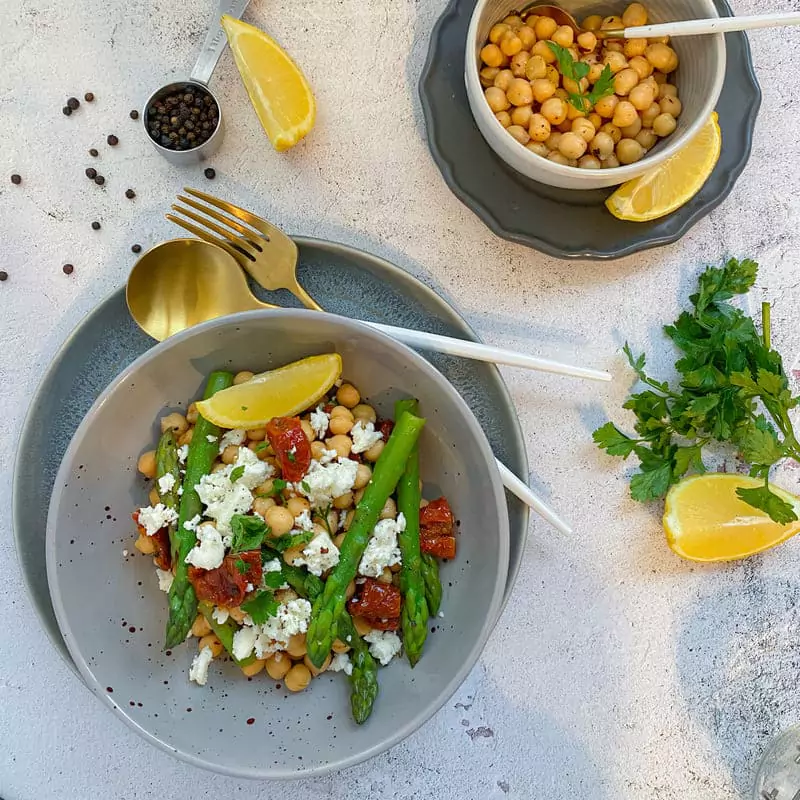 Calories and Macros
333 Calories
16g Protein
47g Carbohydrates
12g Fat
Ingredients
80 grams Chickpeas
20 grams Feta Cheese
45 grams Sun-Dried Tomatoes
1 tsp Olive Oil
4 spears Asparagus
1 wedge Lemon
Instructions
Step 1: First, set a saucepan of water to boil over a high heat.
Step 2: Drain your chickpeas and sun-dried tomatoes, season with a little salt and pepper, and set aside.
Step 3: Roughly chop your asparagus spears and add them to a saucepan and bring down to a simmer for about 5 minutes.
Step 4: Drain away any excess water and allow to cool.
Step 5: Roughly chop your sun-dried tomatoes.
Step 6: Once cooled, mix the asparagus, chickpeas, and tomatoes in a serving bowl and crumble the feta on top along with the olive oil, a drizzle of lemon juice, and a touch of salt and pepper.
Step 7: Add any additional herbs and spices that you deem worthy and serve!
Snack 1
Orange and Walnut Power!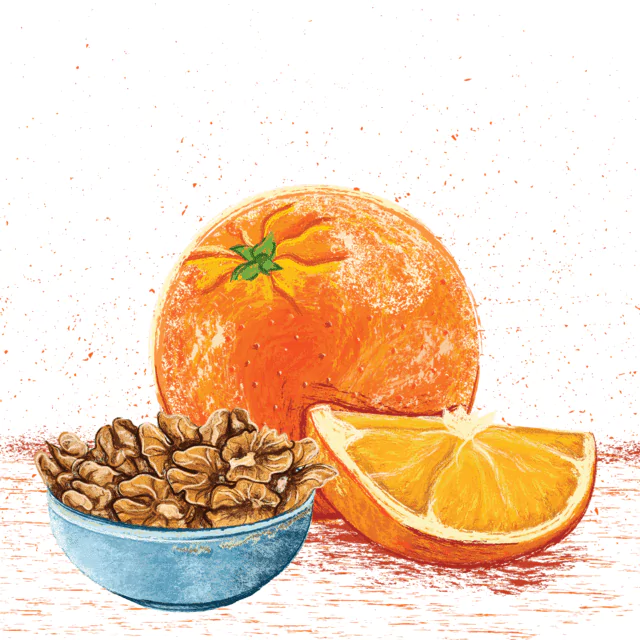 Calories and Macros
127 Calories
3g Protein
17g Carbohydrates
7g Fat
Ingredients
1 medium Orange
10 grams Walnuts
Instructions
Step 1: Eat the orange and the walnuts. All of them.
Get nutty!
Snack 2
Strawberries
Is it a fruit? Is it a berry? Who cares.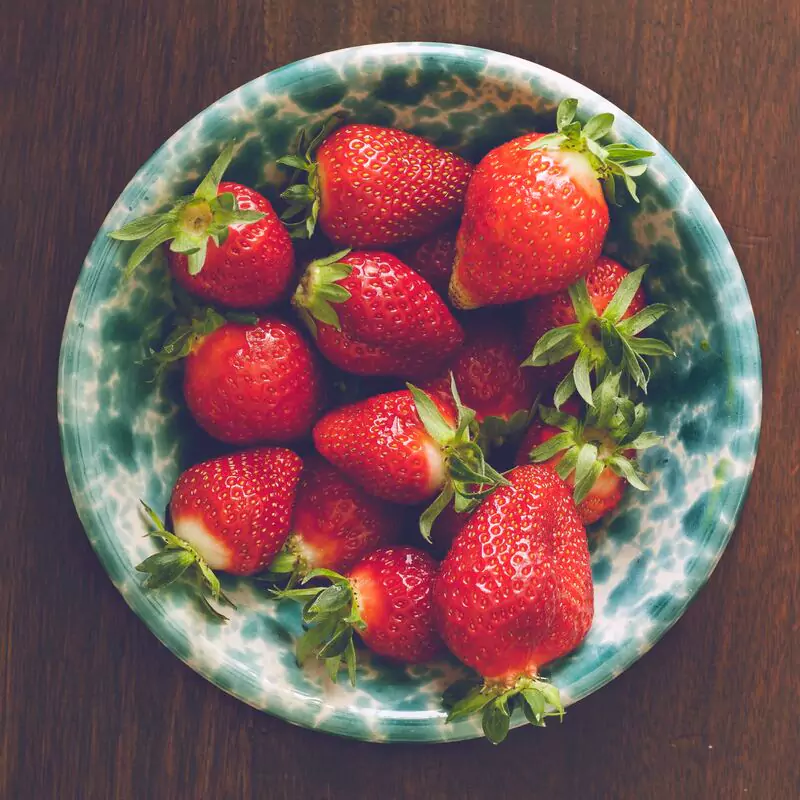 Calories and Macros
24 Calories
1g Protein
6g Carbohydrates
0g Fat
Ingredients
75 grams Strawberries
So, there you have it! A balanced, nutritious, and delicious 1,100-calorie vegetarian meal plan. Enjoy!