1,100 Calorie Gluten-Free Meal Plan
A 1,100 calorie gluten-free diet, carefully planned, can promote healthy eating habits for individuals with a lower activity level, aiming for weight loss. Be mindful that calorie needs vary, hence caloric intake should align with personal goals and lifestyle.
Who should try this diet?
People aiming for weight loss may find this low-calorie approach effective as it promotes a calorie deficit. However, if it leads to unwanted weight loss, consider adjusting your caloric intake.

1,200 Calorie Gluten-Free Meal Plan
1,300 Calorie Gluten-Free Meal Plan
1,400 Calorie Gluten-Free Meal Plan
Example plan
We've provided a printable 1,100 calorie gluten-free meal plan PDF, including recipes for breakfast, lunch, dinner, and snacks. It's structured over 5 meals (3 mains and 2 snacks).
Download the meal plan in the link above or continue reading for recipes.
Provides 1,089 kcal, 88g Protein, 106g Carbs, 36g Fat per day.
Breakfast
The 'Have-Another' Avocado Lava Smoothie
Ideally, use a chilled avocado for this splendid mix of healthy fats.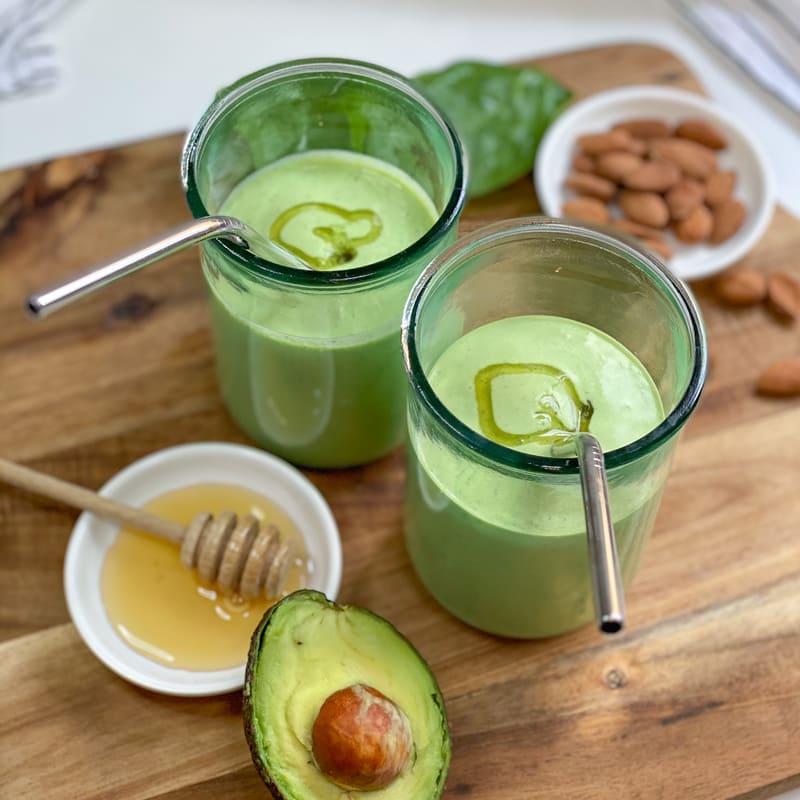 Calories and Macros
281 Calories
27g Protein
25g Carbohydrates
9g Fat
Ingredients
30 grams Avocado
20 grams Spinach
300 ml Almond Milk
30 grams Vanilla Whey Protein (80%)
2 Ice Cubes
3 tsp Honey
Instructions
Step 1: Place all ingredients into that super blender and securely fasten the lid. 
Step 2: Blend thoroughly for around 15 – 30 seconds while gradually adding water (if necessary) to create desired consistency.
Step 3: Pour into a glass for that fresh serving of green goodness!
Lunch
The Greek Chicken Stack!
Bring forth that Olympic power!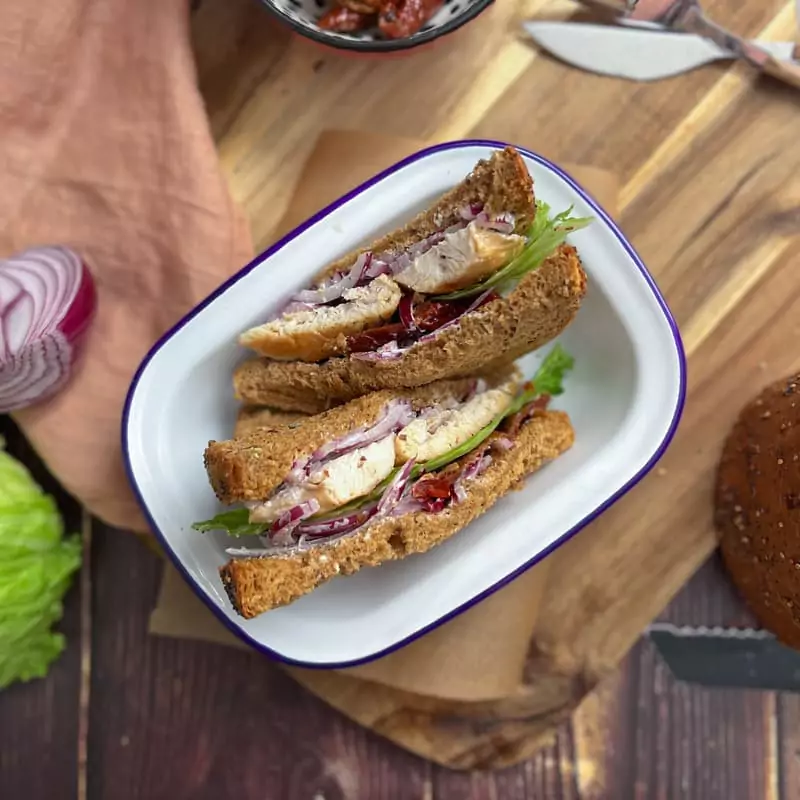 Calories and Macros
299 Calories
24g Protein
27g Carbohydrates
9g Fat
Ingredients
75 grams Chicken Breast
2 slices Gluten-free Multiseed Bread
1/4 medium Red Onion
2 pieces Sun-Dried Tomatoes
1 pinch Black Pepper
30 grams Greek Yogurt (whole milk)
1 leaf Iceberg Lettuce
1 pinch Salt
1 pinch Dried Oregano
Instructions
Step 1: Pre-grill your chicken and allow it to chill in the refrigerator before getting to work.
Step 2: Finely slice your red onion and place it into a bowl along with the Greek yogurt, salt, pepper, and oregano. Mix well.
Step 3: Lightly toast your whole grain bread to your preferred toastiness… (Toasting the bread removes the chances of a soggy sandwich!).
Step 4: Spread the yogurt mix evenly over each side before layering your sandwich as follows: bottom slice, chicken, lettuce, sliced sun-dried tomato, top slice.
Step 5: Eat and enjoy! 
Dinner
Mediterranean Shrimp Delight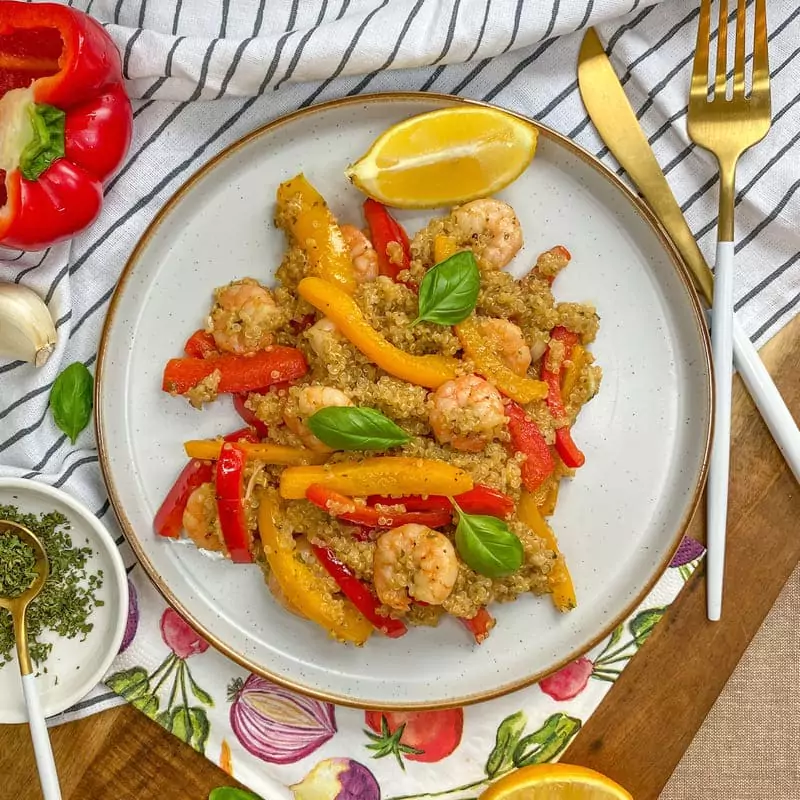 Calories and Macros
342 Calories
30g Protein
38g Carbohydrates
8g Fat
Ingredients
120 grams Prawns (cooked)
1 tsp Olive Oil
1/2 tsp Ground Dried Oregano
1/2 tsp Dried Parsley
1/2 medium Yellow Bell Pepper
1/2 medium Red Bell Pepper
40 grams Quinoa
1 clove Garlic
60 ml Chicken Stock
1 wedge Lemon
5 Basil Leaves

Instructions
Step 1: Take out a bowl and mix shrimps with ½ the olive oil, the dried herbs, and a little salt and pepper. 
Step 2: Place your quinoa in a pot with twice the amount of water, and heat over a medium temperature to cook. 
Step 3: Chop the garlic and set it aside. Then, slice the bell pepper into thin slices and heat the remaining olive oil in a pan next to the cooking quinoa.
Step 4: Lightly fry the bell pepper for about 4 minutes, or until the sides are slightly browned. Then, remove from the pan and set aside.
Step 5: In the same pan, over the same heat, cook the shrimp mix for 3-4 minutes, stirring frequently until cooked through.
Step 6: Add the cooked quinoa to the shrimp pan, along with the garlic, and allow all to get toasty for about 1 minute. 
Step 7: Pour in the chicken stock and bring that delightful mix to a simmer for about 6 minutes. 
Step 8: Add in the bell pepper, a little lemon zest, a squeeze of lemon juice, and bring to cook for another 3 – 5 minutes.
Step 9: Garnish with the fresh basil leaves and serve up!
Snack 1
Pumpkin Seeds
Pumpkin Power!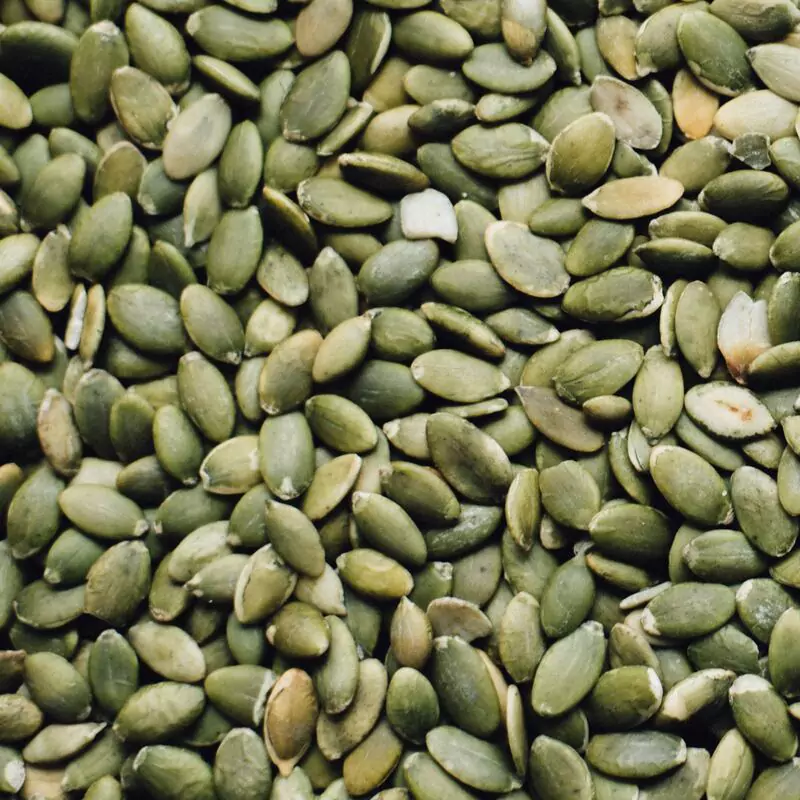 Calories and Macros
112 Calories
6g Protein
2g Carbohydrates
10g Fat
Ingredients
20 grams Pumpkin Seeds
Snack 2
Red Grapes
Not quite a glass of wine, but close!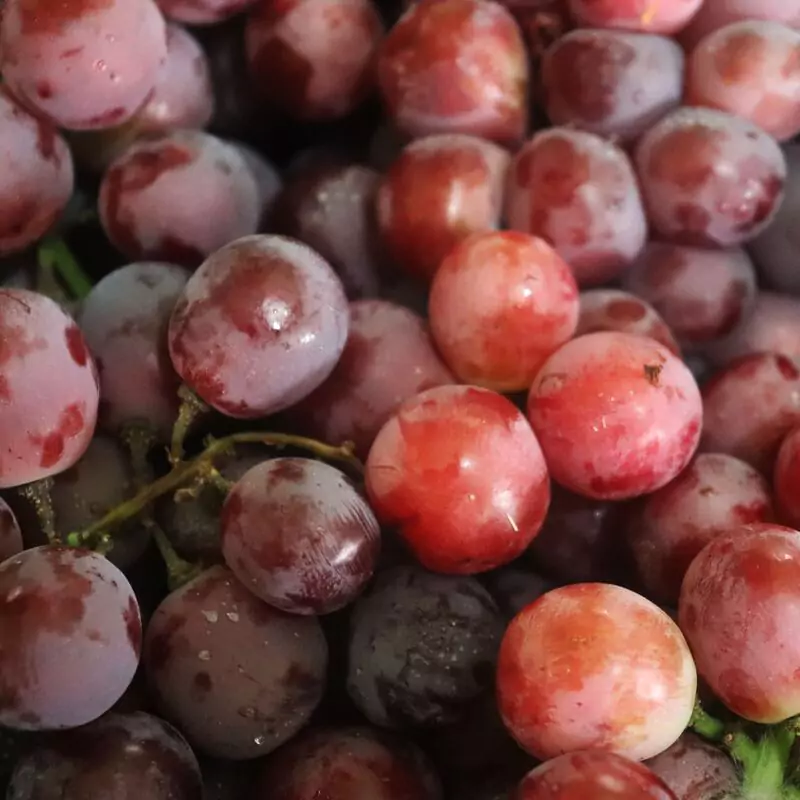 Calories and Macros
55 Calories
1g Protein
14g Carbohydrates
0g Fat
Ingredients
80 grams Red Grapes
So, there you have it! A balanced, nutritious, and delicious 1,100-calorie gluten-free meal plan. Enjoy!