1,300 Calorie Vegan Meal Plan
A 1,300 calorie vegan diet, carefully planned, can promote healthy eating habits for individuals with a lower activity level, aiming for weight loss. Be mindful that calorie needs vary, hence caloric intake should align with personal goals and lifestyle.
Who should try this diet?
People aiming for weight loss may find this low-calorie approach effective as it promotes a calorie deficit. However, if it leads to unwanted weight loss, consider adjusting your caloric intake.

1,400 Calorie Vegan Meal Plan
1,500 Calorie Vegan Meal Plan
1,600 Calorie Vegan Meal Plan
Example plan
We've provided a printable 1,300 calorie vegan meal plan PDF, including recipes for breakfast, lunch, dinner, and snacks. It's structured over 5 meals (3 mains and 2 snacks).
Download the meal plan in the link above or continue reading for recipes.
Provides 1352 kcal, 83g Protein, 147g Carbs, 54g Fat per day.
Breakfast
Wake-Up Banana Power Smoothie
Ideally, use a chilled or even a frozen banana for this splendid mix of nutritional goodness.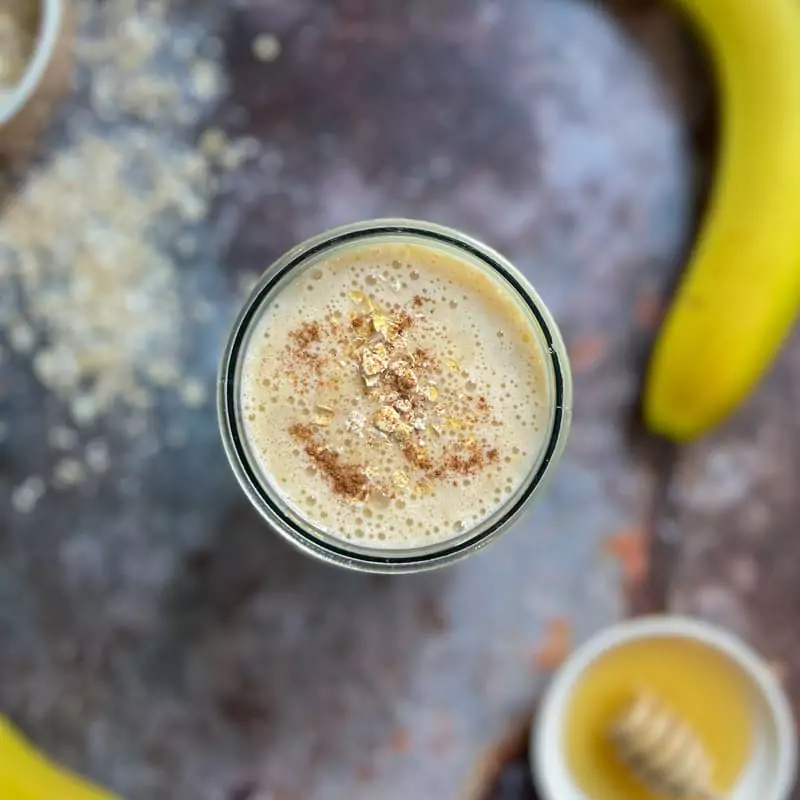 Calories and Macros
371 Calories
24g Protein
57g Carbohydrates
6g Fat
Ingredients
1 Banana
40 grams Oats
20 grams Vanilla Vegan Protein Blend (70%)
250 ml Almond Milk
Instructions
Step 1: Place the oats and milk into your favourite blender and allow to soften for about 1 minute before adding the protein powder.
Step 2: Securely fasten the lid and blend thoroughly for around 15 – 30 seconds while gradually adding water (if necessary) to create desired consistency.
Step 3: Pour into a glass for that fresh serving of heaven.
Lunch
VIP Club Sandwich
Pretty super, and pretty simple!
Calories and Macros
378 Calories
18g Protein
37g Carbohydrates
19g Fat
Ingredients
40 grams Tofu
2 slices Whole Grain Bread
1 handful Arugula (rocket)
1/2 Tomato
2 tsp Olive Oil
20 grams Vegan Parmesan Cheese
1 pinch Table Salt
1 pinch Black Pepper
1 tsp Dijon Mustard (whole grain)

Instructions
Step 1: Pre-grill your thinly sliced tofu until it is cooked all the way through and then allow to chill in the refrigerator, marinade with a little soy sauce if you like!
Step 2: Lightly toast your whole grain bread to your preferred toastiness… (Toasting the bread removes the chances of a soggy sandwich!)
Step 3: Slice the tomato into sandwich slices! Then, do the same with the cheese.
Step 4: Spread the mustard on one slice of toast. Then layer all ingredients in whatever order you see fit. We personally went with bread, half the arugula, tofu, tomato, cheese, the other half of the arugula, a drizzle of olive oil, and a pinch of salt and pepper. Then top off with the mustard spread slice!
Dinner
Roasted Butternut Squash and Tofu Salad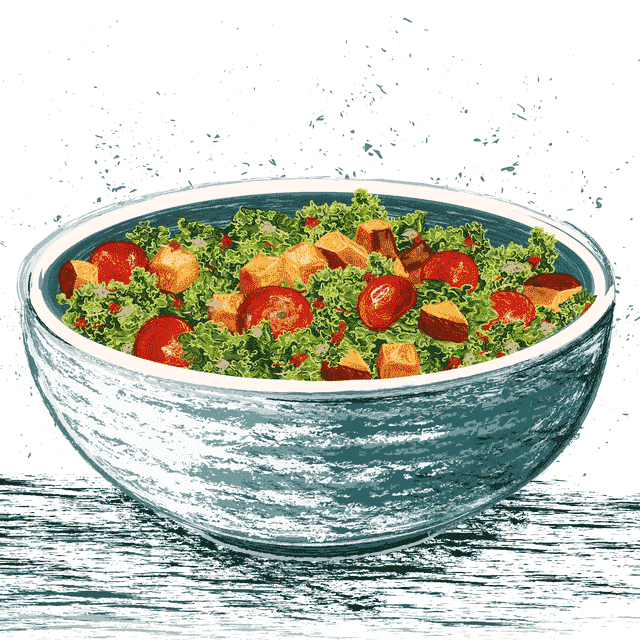 Calories and Macros
357 Calories
17g Protein
24g Carbohydrates
25g Fat
Ingredients
75 grams Butternut Squash
75 grams Tofu
1 1/2 tsp Olive Oil
1/2 tsp Ground Oregano
1/4 tsp Cumin Powder
1/2 tsp Dried Rosemary
1/2 tsp Garlic Powder
50 grams Mixed Salad Leaves
1 wedge Lemon
5 Black Olives
3 pieces Sun-Dried Tomatoes
1 tsp Balsamic Vinegar
15 grams Pumpkin Seeds

Instructions
Step 1: Preheat that glorious oven to 180c (350f)
Step 2: Chop your butternut squash and tofu into 1-inch cubes
Step 3: Place those 1-inch cubes into a mixing bowl along with ½ the olive oil and all those fragrant herbs and spices, yummy. Season with a little salt and pepper and mix to coat
Step 4: Spread the squash and tofu evenly on a baking tray and place into the oven for 25 – 30 minutes
Step 5: Chop your olives and sun-dried tomatoes into happy slices
Step 6: Place the salad leaves in a bowl and drizzle with the remaining olive oil, the juice from the lemon, and the balsamic vinegar
Step 7: Layer the squash on top along with the sun-dried tomatoes, olives, and sunflower seeds
Enjoy!
Snack 1
Chocolate Protein and Refreshing Watermelon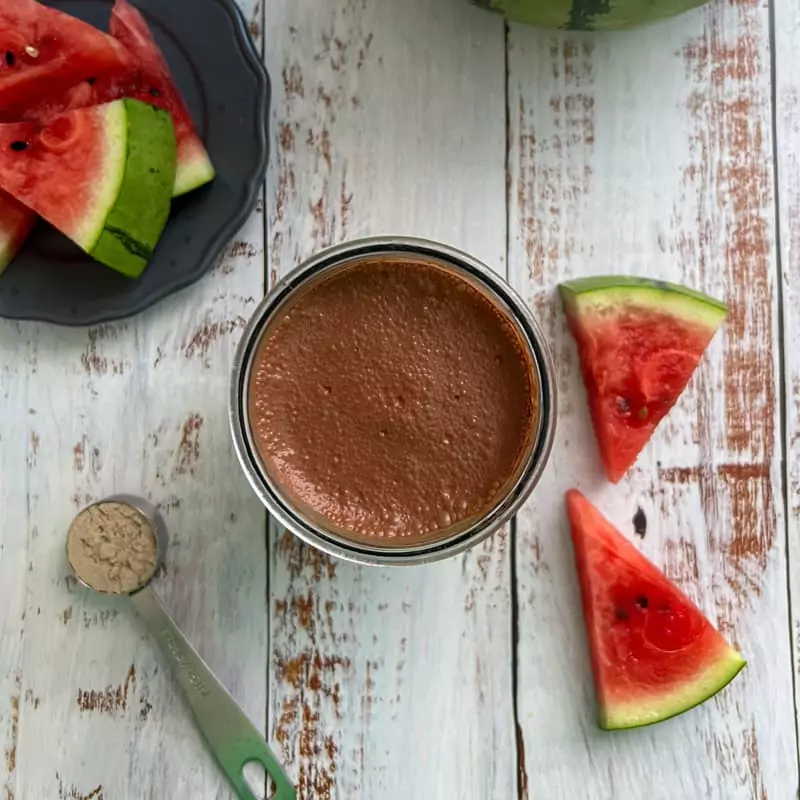 Calories and Macros
187 Calories
23g Protein
15g Carbohydrates
4g Fat
Ingredients
25 grams Chocolate Vegan Protein Blend (70%)
200 ml Soy Milk
30 grams Watermelon
Instructions
Step 1: Thoroughly mix the protein powder with the milk along with a little additional water if necessary.
Step 2: Serve up with the watermelon on the side!
This snack is one in a melon…
Snack 2
Peach
You could eat this for hours!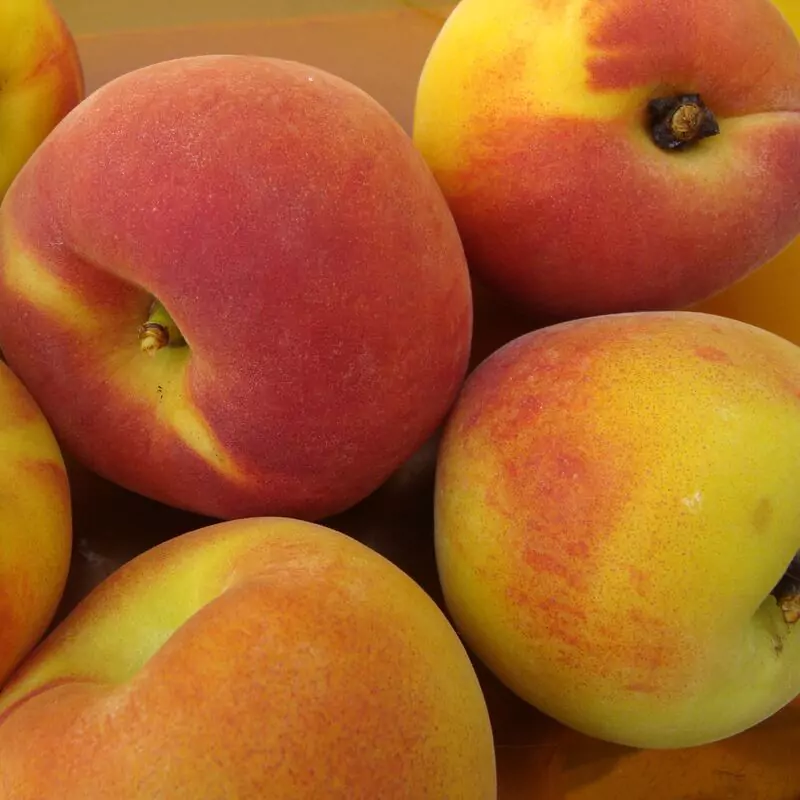 Calories and Macros
59 Calories
1g Protein
14g Carbohydrates
0g Fat
Ingredients
1 Peach
So, there you have it! A balanced, nutritious, and delicious 1,300-calorie vegan meal plan. Enjoy!