1,400 Calorie Vegan Meal Plan
A 1,400 calorie vegan diet, carefully planned, can promote healthy eating habits for individuals with a lower activity level, aiming for weight loss. Be mindful that calorie needs vary, hence caloric intake should align with personal goals and lifestyle.
Who should try this diet?
People aiming for weight loss may find this low-calorie approach effective as it promotes a calorie deficit. However, if it leads to unwanted weight loss, consider adjusting your caloric intake.

1,500 Calorie Vegan Meal Plan
1,600 Calorie Vegan Meal Plan
1,700 Calorie Vegan Meal Plan
Example plan
We've provided a printable 1,400 calorie vegan meal plan PDF, including recipes for breakfast, lunch, dinner, and snacks. It's structured over 5 meals (3 mains and 2 snacks).
Download the meal plan in the link above or continue reading for recipes.
Provides 1397 kcal, 82g Protein, 139g Carbs, 66g Fat per day.
Breakfast
The Avocado Bananarama Smoothie
Ideally, use a chilled avocado and a chilled/frozen banana for this splendid mix of healthy fats and energy.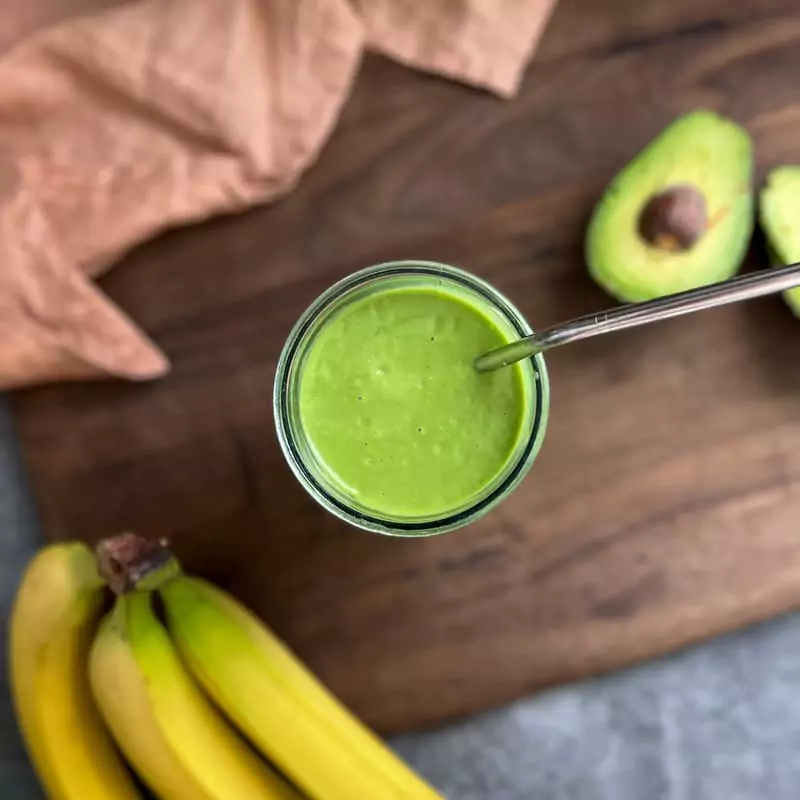 Calories and Macros
441 Calories
35g Protein
41g Carbohydrates
17g Fat
Ingredients
1/2 Avocado
1 Banana
250 ml Coconut Milk Drink (carton)
45 grams Vanilla Vegan Protein Blend (70%)
1/2 tsp Brown Sugar
Instructions
Step 1: Place all ingredients into that super blender and securely fasten the lid. 
Step 2: Blend thoroughly for around 15 – 30 seconds while gradually adding water (if necessary) to create desired consistency.
Step 3: Pour into a glass for that fresh serving of energy-boosting goodness!
Lunch
Simple Sweet Tofu, Broccoli, and Quinoa Meal Prep!
Simply multiply all ingredients if you wish to bulk cook!
Calories and Macros
447 Calories
21g Protein
52g Carbohydrates
19g Fat
Ingredients
65 grams Quinoa
80 grams Tofu
1/2 tsp Brown Sugar
1/4 tsp Ground Cinnamon
1 1/2 tsp Olive Oil
75 grams Broccoli

Instructions
Step 1: Start out by placing your quinoa in a saucepan to cook over a medium heat with 1 part quinoa to 2 parts water.
Step 2: Allow to gently simmer for about 15-20 minutes until all of the water has been absorbed.
Step 3: In the meantime, take out a bowl and combine the cubed tofu with the brown sugar, cinnamon, salt, and pepper. 
Step 4: Take out your most loved frying pan or skillet and bring to heat over a medium-high temperature.
Step 5: Add the olive oil and then the tofu to this desirable pan and cook for around 5 minutes per side.
Step 6: Once the tofu has developed a nice browning colour on both sides, turn off the heat and allow to rest for a further 5 minutes. 
Step 7: While the tofu is taking it easy, bring a pot to boil over a high heat and add the broccoli florets. Allow to blanch for 1 minute. Then drain.
Step 8: Pull out your meal prep containers. Divide the portions evenly among your meal prep containers.
Step 9: If meal prepping – cover and refrigerate for up to 4 days. To serve, reheat in the microwave on a high setting for 2 minutes (adding spicy sauce is a treat!).
You're all set!
Dinner
Sautéed Garlicky Tofu and Mushroom Power
Are you ready for something delicious that's going to fill you up for hours to come?
Calories and Macros
328 Calories
19g Protein
26g Carbohydrates
20g Fat
Ingredients
2 tsp Olive Oil
100 grams Tofu
1/2 tsp Dried Oregano Leaves
1/4 tsp Garlic Powder
1/4 tsp Onion Powder
1/4 tsp Paprika
1 medium Onion
1 clove Garlic
1 Green Bell Pepper
100 grams White Button Mushrooms

Instructions
Step 1: The first thing you're going to do is chop up the tofu, the onion, the bell pepper, and the mushroom into bite-size cubes.
Step 2: Then, finely chop the garlic and parsley. 
Step 3: Heat half the olive oil in a medium-sized pan over a medium to high heat. 
Step 4: Once heated, add the tofu and allow to lightly brown before adding the oregano, garlic powder, onion powder and paprika. Allow all spices to evenly coat the tofu before seasoning with a little salt and pepper.
Step 5: After about 5 minutes, when the tofu is cooked through, place in a bowl and set aside. 
Step 6: Using the same hot pan, add the remaining oil, onion, and garlic allowing those wonderful fragrances to fill the kitchen.
Step 7: After about 3 minutes of taking in that smell of deliciousness, add the mushrooms and bell pepper to the pan. Allow to soften over the course of another 3 – 4 minutes and then add the tofu back to the mix. 
Step 8: Give these ingredients about 2 minutes of care before serving in your favourite bowl with a sprinkle of parsley on top.  
Snack 1
Pumpkin Seeds
Pumpkin power!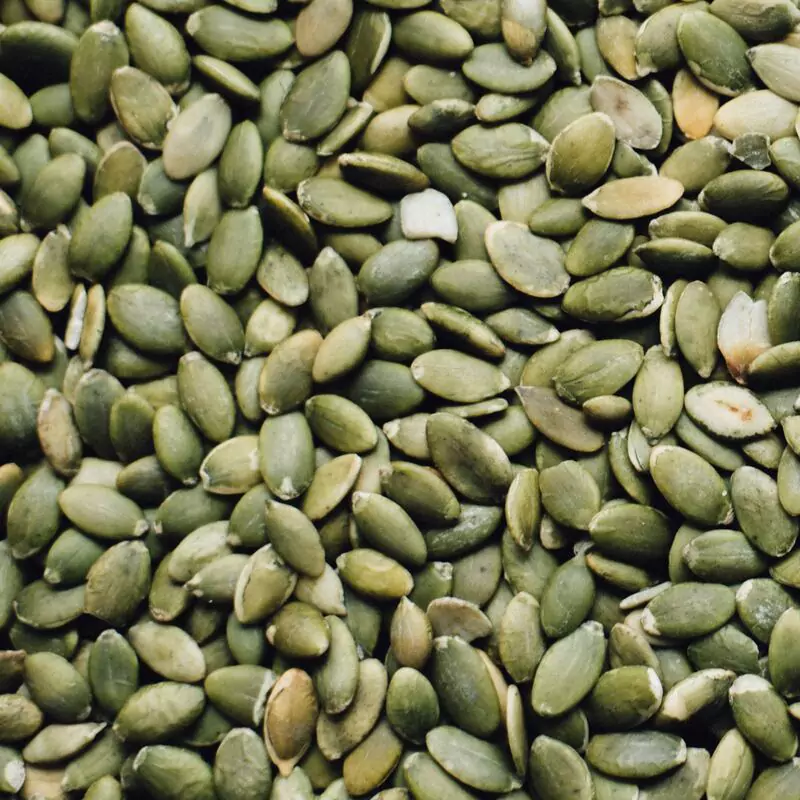 Calories and Macros
112 Calories
6g Protein
2g Carbohydrates
10g Fat
Ingredients
20 grams Pumpkin Seeds
Snack 2
Red Grapes
Not quite a glass of wine, but close!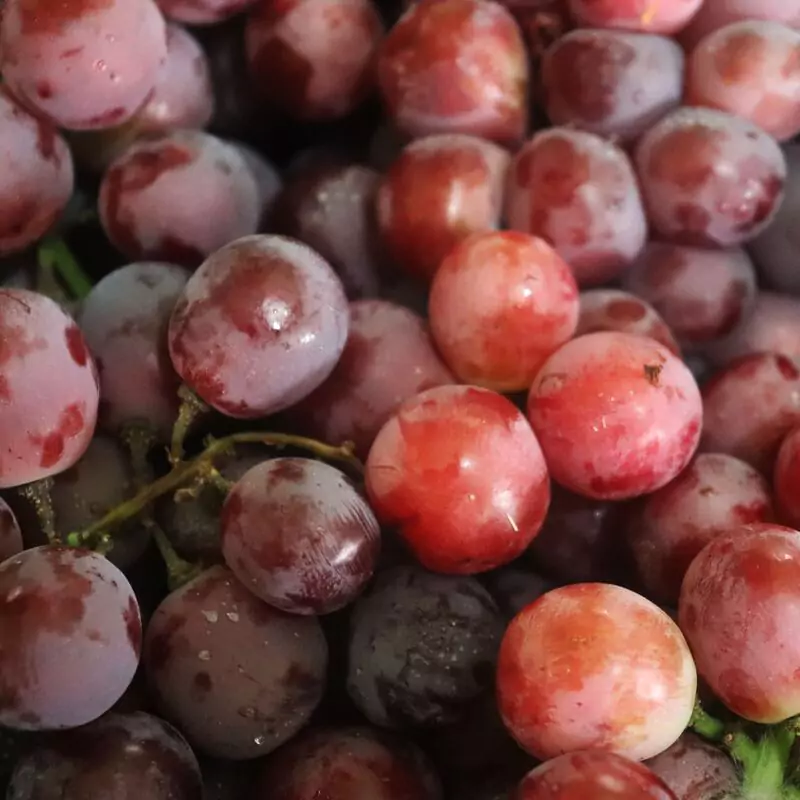 Calories and Macros
69 Calories
1g Protein
18g Carbohydrates
0g Fat
Ingredients
100 grams Red Grapes
So, there you have it! A balanced, nutritious, and delicious 1,400-calorie vegan meal plan. Enjoy!