2,000 Calorie Vegetarian Meal Plan
A 2,000 calorie vegetarian diet, carefully planned, can promote healthy eating habits for individuals aiming for weight loss or maintenance. Be mindful that calorie needs vary, hence caloric intake should align with personal goals and lifestyle.
If you are trying to lose weight, this amount of calories should only be followed by individuals with a higher level of activity.
It's important to keep in mind that everyone's calorie requirements are unique. Therefore, determining the appropriate daily calorie intake based on your specific goals, whether it be losing fat, building muscle, or adopting a healthy lifestyle, is paramount for success.
Realized that perhaps you need to be eating less calories? Try these free meal plans:
1,600 Calorie Vegetarian Meal Plan
1,700 Calorie Vegetarian Meal Plan
1,800 Calorie Vegetarian Meal Plan
1,900 Calorie Vegetarian Meal Plan
Example plan
We've provided a printable 2,000 calorie vegetarian meal plan PDF, including recipes for breakfast, lunch, dinner, and snacks. It's structured over 5 meals (3 mains and 2 snacks).
Download the meal plan in the link above or continue reading for recipes.
Provides 1,966 kcal, 126g Protein, 188g Carbs, 90g Fat per day.
Breakfast
Coco Loco Nutty Smoothie
Ideally, use a chilled or even a frozen banana for this splendid mix of nutty goodness.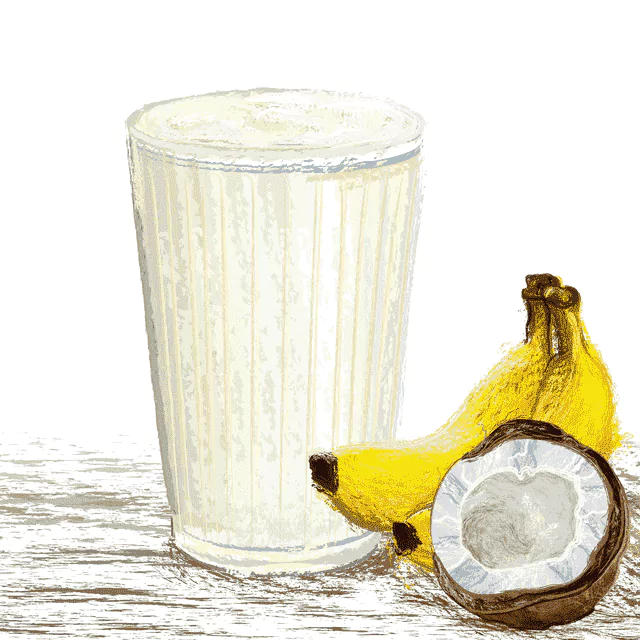 Calories and Macros
627 Calories
40g Protein
71g Carbohydrates
24g Fat
Ingredients
1 1/2 medium Bananas
30 grams Oats
60 ml Coconut Milk Drink (carton)
300 ml Almond Milk
30 grams Vanilla Whey Protein (80%)
30 grams Peanut Butter (smooth)
Instructions
Step 1: Place the oats and milk into your favourite blender and allow to soften for about 1 minute before adding the remaining ingredients.
Step 2: Securely fasten the lid and blend thoroughly for around 15 – 30 seconds while gradually adding water (if necessary) to create desired consistency.
Step 3: Pour into a glass for a smoothie that will make you go a little nuts!
Lunch
Start-Up Power Salad Bowl
That power you need to start your day!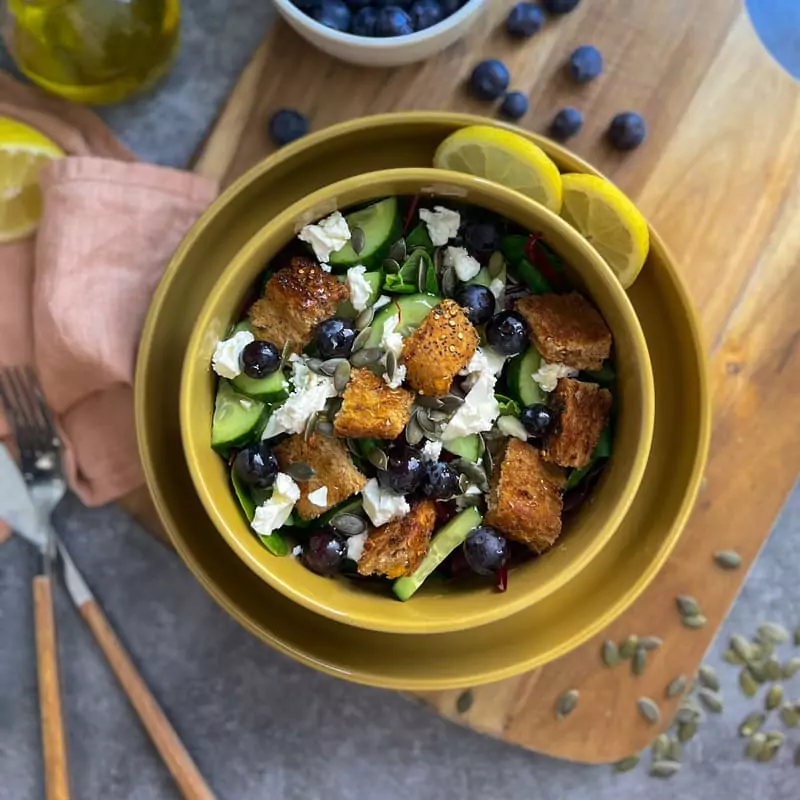 Calories and Macros
585 Calories
26g Protein
53g Carbohydrates
33g Fat
Ingredients
2 slices Whole Grain Bread
50 grams Mixed Salad Leaves
50 grams Cucumber
30 grams Pumpkin Seeds
1 tsp Olive Oil
50 grams Feta Cheese
40 grams Blueberries
2 tsp Honey
1 wedge Lemon
Instructions
Step 1: Lightly toast the bread before tearing it into bite-size pieces.
Step 2: Slice the cucumber and then create a bed of leaves in a bowl.
Step 3: Layer the cucumber on the leaves before crumbling the feta cheese on top followed by the bread and a sprinkle of pumpkin seeds and blueberries.
Step 4: Finally, drizzle with a little olive oil, honey, and a touch of lemon juice before tucking in!
Dinner
Rapid Sweet Tofu Stir Fry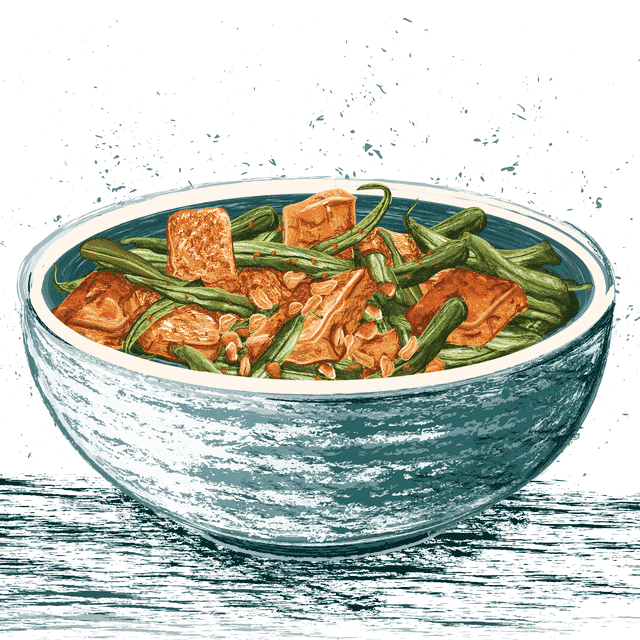 Calories and Macros
471 Calories
24g Protein
36g Carbohydrates
29g Fat
Ingredients
150 grams Tofu
30 grams Carrot
30 grams White Button Mushrooms
1/2 medium Red Bell Pepper
30 grams Broccoli
30 grams Asparagus
1/2 medium Yellow Bell Pepper
2 cloves Garlic
3 tsp Brown Sugar
1/4 medium Red Onion
1/4 tsp Red Pepper Flakes
3 tsp Olive Oil
1/2 tsp Garlic Powder
75 ml Vegetable Stock/Broth

Instructions
Step 1: In a wok or large frying pan add the olive oil and bring up to a medium-high heat.
Step 2: Slice up your bell peppers, asparagus, carrots, broccoli, onion, and mushrooms into thin, bite-size slices. Chop the tofu into cubes and finely slice your garlic too!
Step 3: Add all veggies (except the garlic) and tofu to the now hot pan and sauté for around 2-3 minutes until veggies are almost tender.
Step 4: In a small bowl, whisk together the garlic, brown sugar, garlic powder, chili flakes and vegetable stock with a little salt and pepper.
Step 5: Pour this evenly over the stir fry and allow the sauce to thicken.
Step 6: Once all is cooked through, serve up!
Snack 1
Vanilla Protein and Refreshing Watermelon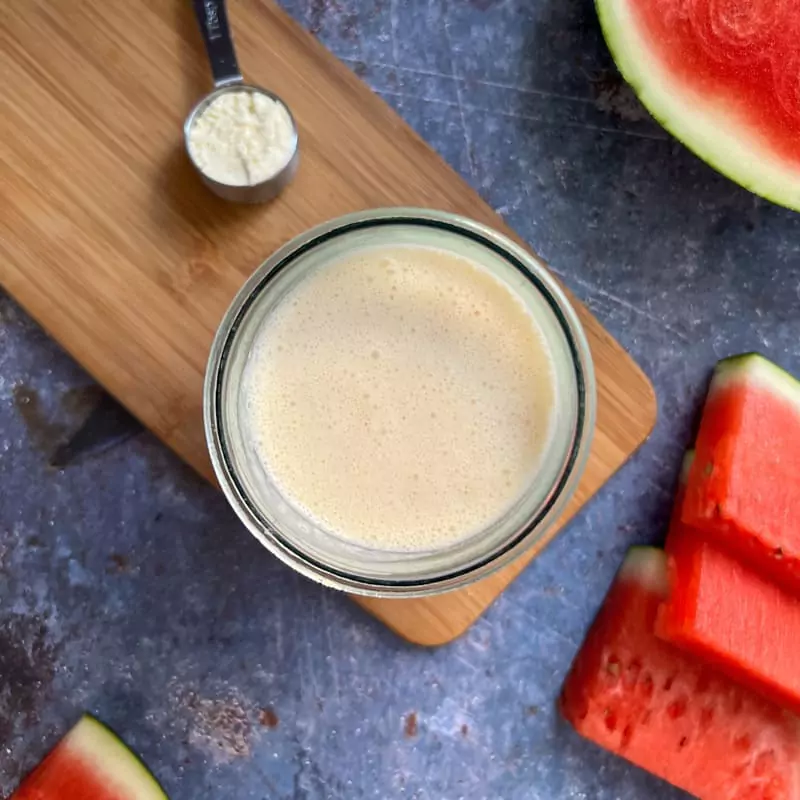 Calories and Macros
236 Calories
35g Protein
16g Carbohydrates
4g Fat
Ingredients
200 ml Milk (1% fat)
30 grams Watermelon
35 grams Vanilla Whey Protein (80%)
Instructions
Step 1: Thoroughly mix the protein powder with the milk along with a little additional water if necessary.
Step 2: Serve up with the watermelon on the side!
This snack is one in a melon…
Snack 2
Mandarin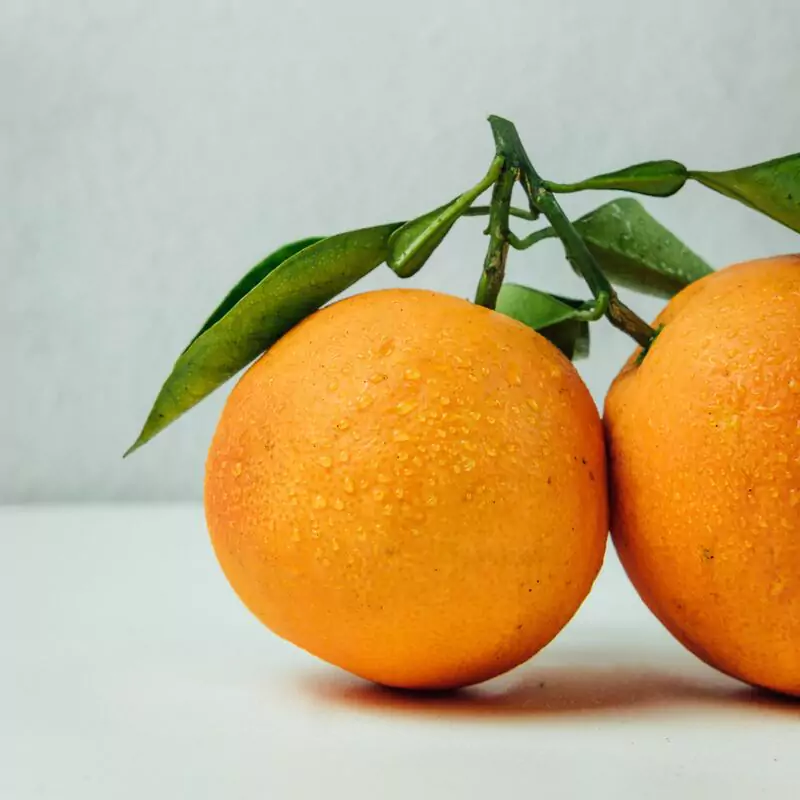 Calories and Macros
47 Calories
1g Protein
12g Carbohydrates
0g Fat
Ingredients
1 medium Tangerine (mandarin)
Instructions
Peel and serve!
So, there you have it! A balanced, nutritious, and delicious 2,000-calorie vegetarian meal plan. Enjoy!